Monday, February 29, 2016
The Chincoteague Bay Field Station is located in Wallops Island, VA on the eastern shore of Virginia. This barrier island ecosystem provides unique opportunities for students to take classes and to conduct research.

Summer classes at the Field Station are a great way to get a " hands-on, feet-wet" education. Classes are taught by faculty from different colleges of the PA State System of Higher Education but ALL COURSES will transfer to BU WITH THE LETTER GRADE. Courses run three weeks and meet morning, afternoon, and sometimes evening as needed for the course content. You would only take one course in three weeks. Most of the science courses at the field station are not offered at BU and many count as biology electives. Be sure to check with your academic advisor regarding the appropriateness of a class to your particular curriculum! Please contact Drs. Klinger (

tklinger@bloomu.edu

), Hranitz (

jhranitz@bloomu.edu

), or Corbin (

ccorbin@bloomu.edu

) for more information. Directions for signing up for field station courses will be found later in the spring semester at the BU registrar's office website. Course descriptions can be found at

www.cbfieldstation.org
SUMMER 2016 COURSE SCHEDULE
at the Chincoteague Bay Field Station
3 credits | 4 sessions, 3 weeks each | Open to all college students |
Session I
May 16- June 3



Session III


June 27 - July 15


Session II
June 6 - June 24


Session IV


July 18 - Aug 5

Sunday, February 28, 2016
Congratulations to New Members of Tri-Beta!
Beta Beta Beta (Tri-Beta) is an honor society for biology students who achieve superior academic records and who display an aptitude for and an interest in the life sciences. Its mission is to stimulate scholarship, to disseminate scientific knowledge, and to promote biological research. Leading Tri-Beta during fall semester were officers, at right:
Treasurer,
Natalie Mayo;
Historian
Kira England;
President,
Christopher Bastardi
; Vice-President,
Kahli Castagnera
; and Secretary
, Jean-Nicole Place. Jennifer Young
is serving as historian during spring semester 2016.
Dr. Surmacz
is the Tri-Beta advisor.
Some of the chapter's activities this academic year include weekly tutoring to students in introductory biology course, sponsoring Mock Interviews for biology and allied health science majors, holding bake sales to fund chapter activities, and providing coffee and donuts to Hartline students, staff and faculty during finals week. New members were initiated into Tri-Beta in an initiation ceremony for family and friends in late October. The program included a presentation by featured speaker, Dr. Robert Aronstam, Dean of the College of Science and Technology. Dean Aronstam discussed "Why the brain is not a computer: Insights on synaptic signal transduction."
Congratulations to the following new members of Tri-Beta.
Afton Wittmeier Ross Adamek
Morgan Strong
Monday, February 8, 2016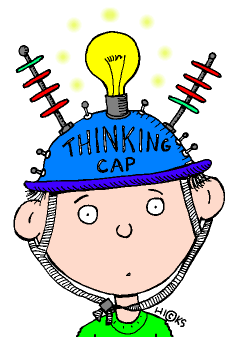 Tri-Beta will host Biology Trivia on
Tuesday, February 23
. Flaunt your biology knowledge! Come and join in the fun! Form a team of 4 students or 3 students and 1 faculty member. Please sign up outside 146 Hartline by February 22. Free pizza and snacks will be served! Prizes will be awarded to the top 3 teams.
Tell me about yourself. What is your greatest weakness? What is the most difficult decision that you ever made? What was your favorite class and why?

Practice answering these and other questions! All BAHS majors are invited to participate in MOCK INTERVIEWS on Friday, February 19 at 3 pm in 178 Hartline. This is a great opportunity to practice for that upcoming interview for jobs, clinical programs, and graduate and professional schools. All students will receive two interviews by BAHS faculty, followed by feedback and snacks. Please sign up outside 146 Hartline. Participants should send a resume to Dr. Surmacz (csurmacz@bloomu.edu) and should dress professionally. The event is sponsored by Tri-Beta Biology Honor Society.
Dr. Barry Nolt
and BAHS Medical Imaging majors took a road trip to Baltimore, Maryland during fall semester to check out the Schools of Medical Imaging at the Johns Hopkins Hospital. The students learned about programs in radiography, nuclear medicine, and diagnostic ultrasound. They also had the opportunity to pose along the waterfront at the Baltimore Inner Harbor! Making the trip were MI majors:
Gina Fiore, Emily Barrett, Darianny Antonio, Devin Jenkins, Searah Kennedy, Cole Sexton, Alex Moore, Catelin Pancer, Josh Howard, Jade Hoffman, and Kyle Ruhl.
Congratulations to BAHS majors who were named to the Dean's List!
Fall 2015
| | | |
| --- | --- | --- |
| Jennifer Albanese | Medical Imaging | |
| Darianny Antonio | Medical Imaging | |
| Emily Ashberry | Biology BS | |
| Madison Aungst | Health Sciences BS | General |
| Emily Barrett | Medical Imaging | |
| Carrie-Anne Barry | Biology BS | Pre-Medical Science |
| Sean Beattie | Medical Imaging | |
| Cassandra Becker | Medical Imaging | |
| Hanan Ben Nacef | Health Sciences BS | Pre-Phys Therapy |
| Nicholas Bilski | Health Sciences BS | Pre-Phys Therapy |
| Allison Bleistein | Biology BS | Environmental Biology |
| Rebecca Bodwalk | Biology BS | Pre-Medical Science |
| Amber Bogdanowicz | Medical Imaging | |
| Gabriella Bonchack | Health Sciences BS | Pre-Phys Assist |
| Randy Bonilla | Biology BS | Pre-Medical Science |
| Mikala Britt | Health Sciences BS | Pre-Phys Assist |
| Emily Broadbent | Health Sciences BS | Pre-Phys Assist |
| Laura Campbell | Biology BS | Pre-Medical Science |
| Victoria Campbell | Biology BS | Molecular Biology |
| Kahli Castagnera | Health Sciences BS | Pre-Phys Therapy |
| Lauren Chamberlin | Biology BS | Pre-Medical Science |
| Leah Chan | Medical Imaging | |
| Allison Charles | Medical Imaging | |
| Aubrey Cole | Health Sciences BS | Pre-Phys Assist |
| Elizabeth Cole | Health Sciences BS | Pre-Phys Assist |
| Jessica Comstock | Health Sciences BS | Pre-Phys Assist |
| Corey Conville | Biology BS | Pre-Medical Science |
| Tonya Copello | Medical Imaging | |
| Karis Cornelius | Medical Imaging | |
| Andrew Cross | Biology BS | Pre-Medical Science |
| Abigail Culver | Biology BS | |
| Valerie Davi | Health Sciences BS | Pre-Phys Therapy |
| Daniel Deignan | Biology BS | Pre-Medical Science |
| Jonathan Del Colliano | Health Sciences BS | General |
| Bethany Deppen | Medical Imaging | |
| Alexandria Dougherty | Medical Imaging | |
| Tessa Eckman | Health Sciences BS | General |
| Hannah Edgar | Medical Imaging | |
| Kira England | Biology BS | Environmental Biology |
| Elliott Fackler | Biology BS | Environmental Biology |
| Olivia Falko | Biology BS | Pre-Medical Science |
| Nathan Feiertag | Biology BS | Pre-Medical Science |
| Kyle Flannery | Health Sciences BS | General |
| Grace Fronheiser | Biology BS | |
| Katelyn Garbrick | Biology BS | |
| Haley Giannone | Biology BS | Environmental Biology |
| Aaron Gordon-Weaver | Biology BS | Environmental Biology |
| Katie Greene | Health Sciences BS | Pre-Phys Therapy |
| Kaitlyn Gresko | Health Sciences BS | Pre-Phys Assist |
| Emma Hecker | Medical Imaging | |
| Jade Hensinger | Health Sciences BS | Pre-Phys Assist |
| Taylor Heydt | Biology BS | Pre-Medical Science |
| Jade Hoffman | Medical Imaging | |
| Dylan Houser | Health Sciences BS | Pre-Phys Therapy |
| Niles Kauffman | Medical Imaging | |
| Elizabeth Kester | Health Sciences BS | Pre-Phys Assist |
| Eleanor Kirby | Medical Imaging | |
| Kurt Knepley | Biology BS | Molecular Biology |
| Troy Koch | Health Sciences BS | Pre-Phys Therapy |
| Katlyn Koppen | Biology BA | |
| Courtney Kovilaritch | Medical Imaging | |
| Nathaniel Kresge | Biology BS | |
| Kayla Lavella | Health Sciences BS | Pre-Phys Therapy |
| Morgan Lewis | Biology BS | Pre-Medical Science |
| Deja Lloyd | Health Sciences BS | Pre-Phys Assist |
| Brett Luhrman | Medical Imaging | |
| Alyssa Mack | Biology BS | Pre-Medical Science |
| Thomas Marshall | Health Sciences BS | Clinical Lab Science |
| Alison Martin | Biology BS | Pre-Medical Science |
| Marjorie Martin | Medical Imaging | |
| Patrick Martin | Biology BS | |
| Natalie Mayo | Health Sciences BS | Pre-Phys Therapy |
| Allison McCracken | Health Sciences BS | Pre-Phys Therapy |
| Lexie Mendall | Biology BS | Environmental Biology |
| Andre Minenko | Biology BS | Pre-Medical Science |
| Kyle Mogensen | Health Sciences BS | Pre-Phys Assist |
| Michael Moniger | Biology BS | Environmental Biology |
| Shaidy Moronta | Biology BS | Pre-Medical Science |
| Philip Mosolino | Health Sciences BS | Pre-Phys Therapy |
| Tiffany Mulligan | Medical Imaging | |
| Megan Muthard | Health Sciences BS | General |
| Mackenzie Ney | Health Sciences BS | Pre-Phys Assist |
| Benjamin Paul | Biology BS | Environmental Biology |
| Jonathan Perez | Biology BS | Pre-Medical Science |
| Mitchel Petersen | Medical Imaging | |
| Dominick Policare | Health Sciences BS | Pre-Phys Therapy |
| Ethan Powell | Biology BS | Pre-Medical Science |
| Claire Pressimone | Health Sciences BS | Pre-Phys Therapy |
| Victoria Reggie | Biology BS | Pre-Medical Science |
| Blake Remensnyder | Health Sciences BS | General |
| Ryan Rhoades | Health Sciences BS | Pre-Phys Assist |
| Emily Rine | Health Sciences BS | General |
| Jennifer Ringsdorf | Biology BS | Pre-Medical Science |
| Marcus Roberts | Biology BA | Natural History |
| Michaela Roth | Biology BS | |
| Cole Sexton | Health Sciences BS | Pre-Phys Therapy |
| Sabrina Sholtes | Medical Imaging | |
| Terri Shoop | Medical Imaging | |
| Elyse Shultz | Biology BS | Pre-Medical Science |
| Zachary Shuster | Biology BS | |
| Alyssa Smith | Biology BS | Pre-Medical Science |
| Bailey Smith | Medical Imaging | |
| Erin Smith | Biology BS | Pre-Medical Science |
| Kayla Smith | Medical Imaging | |
| Brina Jo Sotelo | Medical Imaging | |
| Derek Stahl | Medical Imaging | |
| Morgan Stauffer | Medical Imaging | |
| Daniel Steinhauser | Biology BS | Environmental Biology |
| Max Strickler | Health Sciences BS | Pre-Phys Therapy |
| Morgan Strong | Health Sciences BS | Pre-Phys Therapy |
| Rachael Sullivan | Health Sciences BS | Pre-Phys Therapy |
| Devan Sweeney | Medical Imaging | |
| Matthew Swift | Biology BS | Pre-Medical Science |
| Mallory Tomaschik | Health Sciences BS | Pre-Phys Assist |
| Alyssa Torch | Medical Imaging | |
| Michael Torch | Health Sciences BS | Pre-Phys Therapy |
| Alex Trezza | Biology BS | Pre-Medical Science |
| Olivia Trumino | Health Sciences BS | Pre-Phys Therapy |
| Brittany Underkoffler | Health Sciences BS | Medical Lab Science |
| Christopher Vila | Health Sciences BS | Pre-Phys Assist |
| Sarah Vital | Medical Imaging | |
| Michaela Wagner | Biology BS | Pre-Medical Science |
| Kasey Walker | Biology BA | |
| Emily Weaver | Health Sciences BS | Medical Lab Science |